9 Jan
by admin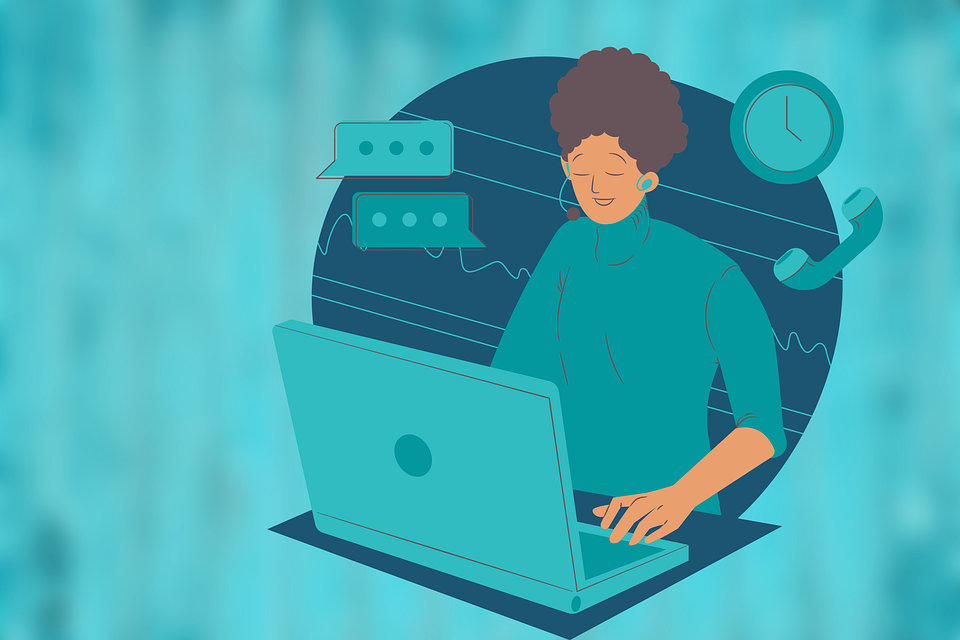 From the first telephone call made by Alexander Graham Bell in 1876 to the billions of phone calls that connect people every day, we've come a long way. However, not all phone conversations are a pleasant exchange of thoughts.

Remember when you tried dialing a customer care number only to experience a painful never-ending hold time and a disinterested agent who would read his script in an almost robotic tone? According to a recent report, 75% of customers believe it takes too long to reach a live agent.
So, how do you take your phone support operations from 'average' to 'awesome'?
Keeping customers satisfied is a top priority for any business because it can make or break a business. This holds especially true for call centers. Because excellent customer experience can fuel customer satisfaction and overall brand success, every call made to your call center offers you a chance to meet and exceed customer expectations.

Here are seven ways to boost customer experience in your call center:
1. Understand your customer
Not every customer who calls in to a call center has the same experience, issues, or questions. Even though you may know some details about the individuals calling in – such as their expectations and demographics – your agents might not know much more about them.
It's important to spend time creating customer service personas to help agents better envision exactly who they're helping on a day-to-day basis. Now, not all your customers are identical, of course. However, by creating an idea of who the customer is, contact center agents can picture who they're serving, better understand how they can assist each customer, and ultimately improve digital customer experience.
2. Listen attentively and empathetically
The simplest and often the most overlooked customer experience strategy is to actively listen to your customers. You can know the exact thing that your customer wants from you, only if you listen carefully. Value their feedback and address their issues positively. Another way to show that you care is to restate what they have said and let them know that their opinion is very important. Do not interrupt your customers when they are speaking and only cut them in the middle to reflect on the major concerns or clarity.
3. Don't place callers on hold indefitienly
Believe it or not, putting your customers' calls on hold can be annoying and frustrating. Your customer perceives call centers as their only way of getting direct support services. Many times, they fail to fully process your need to internally check with the relevant teams for providing the right kind of assistance. While achieving no call waiting time is practically impossible, you can certainly find ways to bring down the holding times to a minimum to keep your customers happy and ensuring quality customer experience.
4. Ask for customer feedback
Before tackling any process issues with your contact center, you need to know that they exist in the first place. Identifying problems with costumer-agent communications is the first step in rectifying them. Perhaps the best way is to simply ask customers for their feedback.
Requesting information from customers will help pinpoint issues that need to be addressed and make customers feel as though they are being heard. This can go a long way toward enhancing customer experiences.
5. Check and optimize the quality of all contact channels
An important consideration is to not be limited by customer experience in call center. Call centers can run multi-channel analytics to ensure complete customer experience enhancement.Taking into account, the digital customer experience, live chat/automated/chatbot led customer service interaction, and effectiveness of other communication channels are critical. It can help in examining the overall customer experience journey with the company.
6. Make Support Services simpler to navigate
The efforts customers have to put in to get connected with you can determine good and bad customer experiences. Firstly, call centers need to measure customer efforts across all channels of communication. After analyzing the degree of customer efforts, businesses can draw out strategies to reduce them as much as possible.
7. Simplify the customer experience
Consumers have limited patience when it comes to how much time and effort is required to get through to a contact center and have their questions answered or problems solved. Contact centers must take steps to simplify the entire communication journey to prevent them from seeking out better options elsewhere.
From our various locations in Europe, we offer companies personalized and flexible high quality call outsourcing solutions and our ability to be flexible and scalable is essential to our customer's success.
We work with you to provide the call center services and solutions that best fit your business model.
If you require any further information, please feel free to contact us!